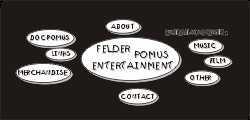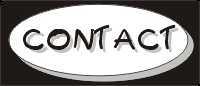 For information about FPE or one of our many entertainments please contact :
Geoffrey J Felder
Felder Pomus Entertainment
145 East 16th Street Suite 8C
New York, NY 10003-3427
212.674.9330 212.388.1312 (fax)
email : gjfelder@felderpomus.com
For information about the administration of the songs of Doc Pomus or one of our other songwriters please contact :
Will Bratton
Pomus Songs, Inc.
Stazybo Music, Inc.
Bowling Green Station
P. O. Box 848
New York, NY 10274-0848
212.514.8259 212.514.9340 (fax)
email : PomusSongs@aol.com

If you have questions, comments or suggestions concerning our web site...
webmaster@mental.hosp
Our site is protected by copyrights and/or trademarks except for those images and/or text segments
that are already copyright or trademark protected by other persons and/or corporations (see about).